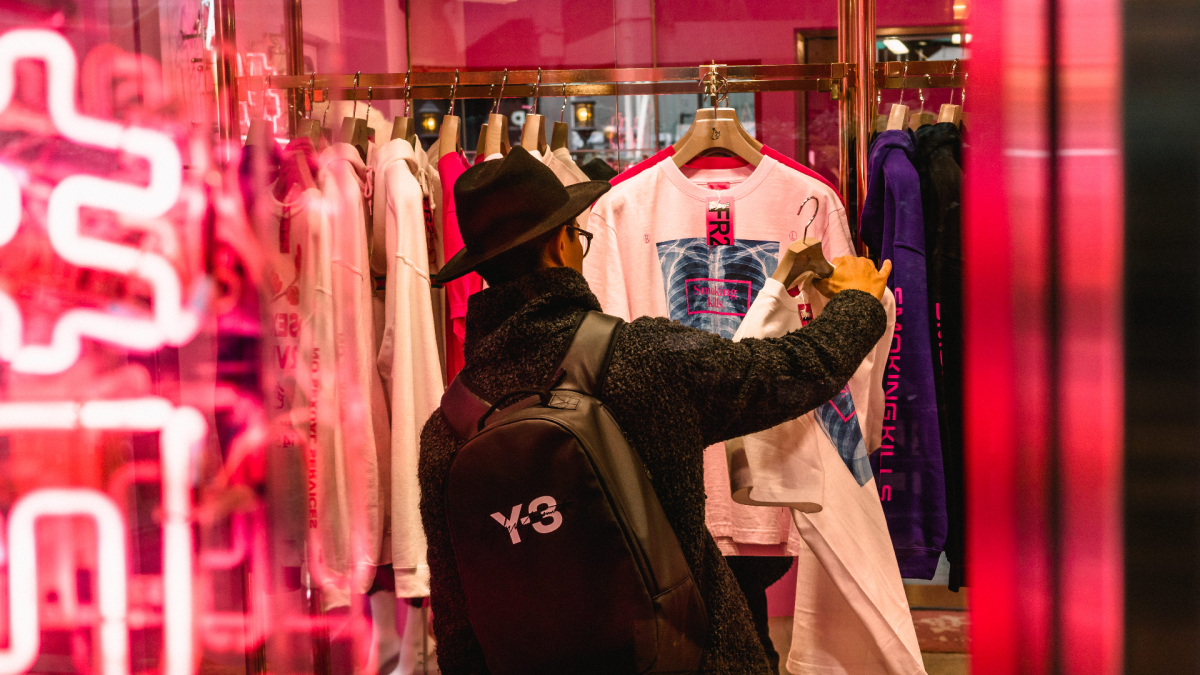 The Art of Retail Pop-ups: What You Should Know

 
In a market of skyrocketing rent prices and unpredictable market conditions, pop-up stores are a perfect way to gain greater consumer exposure without the burden of a long-term lease commitment. Contrary to the conventional wisdom of brick-and-mortar retail's diminishing viability, pop-up stores can be an important strategy in achieving business success – provided that the pop-up store is able to capitalize on the benefits of having a physical space. From experiential marketing to the "Instagram museum effect", here are the key elements to look out for when creating a retail pop-up store.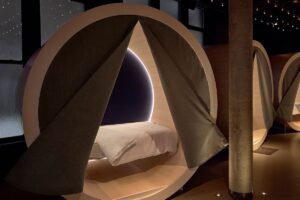 1. Focus on customer interactivity
When customers are able to directly interact with brands and products, their loyalty and intent to purchase increases due to the power of emotional connection and appeal. House of Showfields, an NYC based store positioned as a retail theater, encourages customers to touch, smell and taste products to build an emotional experience that will drive acquisition. Rather than merely building a showroom, Casper allowed customers to directly interact with their products to drive that sought-after brand-to-consumer connection; their pop-up featured an opportunity for customers to book a 45-minute power nap, inclusive of fresh sheets, pyjamas, skincare products, and audio tracks from meditation app Headspace.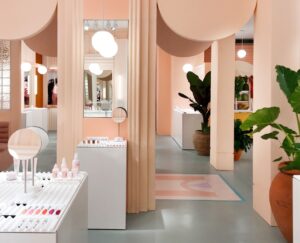 2. Optimize opportunities for UGC

Successful pop-up stores are the ones that are able to capitalize on the desires of the Instagram age. With an increasing consumer demand to document picture-perfect experiences for social media, a well-designed pop-up store can become an "Instagrammable mecca" of consumer content creation and user-generated content. Glossier's millennial-pink aesthetics and Gen-Z store design not only sells to consumers, but through consumers – optimizing opportunities for UGC that becomes free advertising for the brand that is spread through valuably linked networks. This "Instagram museum effect" not only stimulates UGC that is authentic and trustworthy, but also finds access to social bubbles outside the reach of traditional advertising.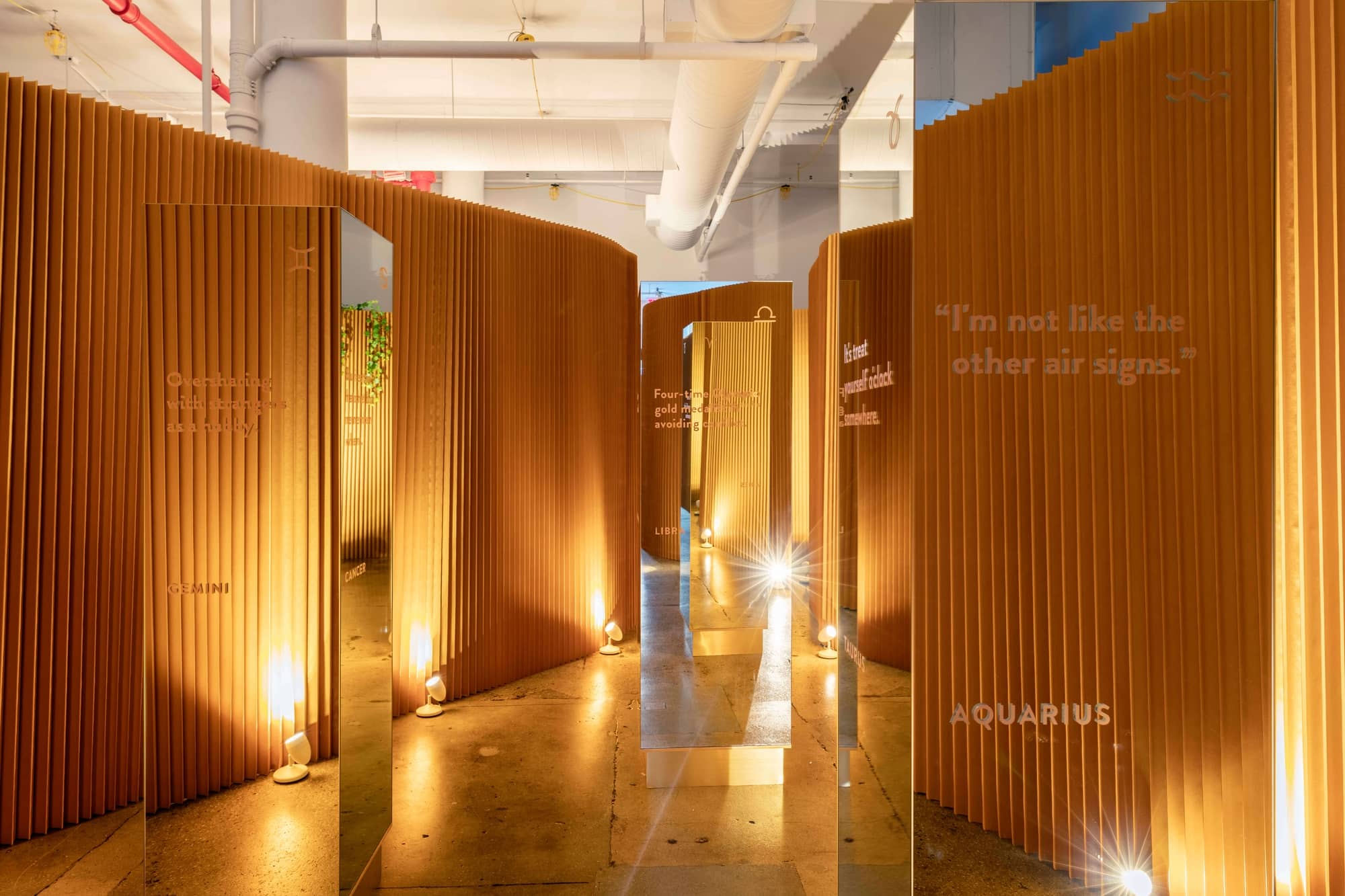 3. Create novel experiences

As the future of shopping power, younger Gen-Z and millennial consumers crave increasingly novel experiences, thus pushing a shift from traditional advertising to brand activation and experiential retail. Pop-up stores are no longer just a shopping space, but also a stage, a museum, and a journey. At Aritzia's Super Puff pop-up store, grammy-winning designer Willo Perron has designed a multi-sensory experience – complete with its own 4G video wall – that straddles the idea of live entertainment and the interior polish of store design. Similarly, Mejuri's pop-up store in New York elevates retail to a level of hospitality and relationship-building by designing an immersive walk-through "maze" experience to celebrate the company's five-year anniversary.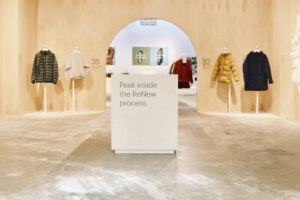 4. Experiment, Analyze, and Reinvent

While pop-up stores do provide a copout from a long-term lease agreement, it is important for brands to see the short-term store as an experiment that requires constant analysis and reinvention. Without the pressure to lock in a strategy right away, the pop-up store can serve as a lab or launching pad for testing potential longer term strategies. For example, Everlane has hosted many pop-up shops over the years, and in doing so experiments with concepts along the way to nail down the optimal store experience. This experimentation method mirrors Everlane's product design process of gathering and understanding data in response to product launches in order to make suitable changes. Mejuri also dabbled in many pop-up stores before opening three permanent locations, demonstrating the opportunity to use pop-ups as a way to test the market before committing to a permanent store.
Final Thoughts

Whether it be propelled by an increasing focus on social media or a craving for novel experiences, pop-up stores are earning a permanent place in retail strategy. Rather than facing a "retail apocalypse", we are in the midst of a "retail renaissance" – a renewal of what physical stores can and must do in order to maximize customer interest and retention.
Looking to take things offline and plan your brand's retail strategy? Feel free to contact us to discuss how we can help you design the perfect pop-up store.