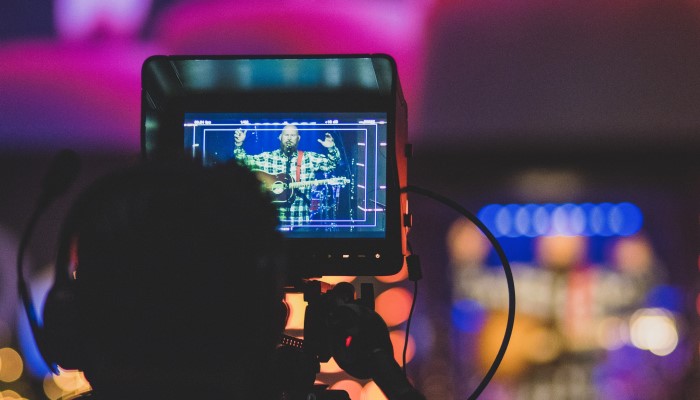 The Ultimate Guide to Video Marketing – Part One

 
Content remains a key element of any effective digital marketing strategy, and video content is the number one form of media most often used in content strategies. With the increased popularity and rapid growth of video-sharing social platforms such as YouTube, TikTok and Snapchat, alongside video features such as Reels, Stories and Shorts on key social media platforms, we have reached a new dawn of how video marketing impacts a brand's content marketing and campaign strategy.
Many will now know the importance and basics of video marketing, yet how you leverage your video content is the key to maximize results. In our ultimate guide to video marketing, we will walk you through everything you need to know about video marketing and how you can use this content format to build a winning content strategy:
Identify your Video Marketing Objectives

Examine your Target Audience

Plan Your Video Content

Ensure Seamless Production

Analyze the results
1. Identify your Video Marketing Objectives
Video production can be resources and time consuming, especially when creating longer video formats. In order to create a cost-effective plan, defining your marketing objective at a particular stage in the marketing funnel is essential before you proceed to the next step.
Awareness
As consumers are identifying their challenges and needs at this stage, brands should emphasize on the problem and introduce the solution in a brand-like and entertaining way to maximize its reach e.g. brand awareness videos and how-to videos.
Consideration
At this stage, consumers are thinking whether to shift to a solution to address the problem. Brands should emphasize more on the product's unique selling points in an engaging way to further stimulate these users e.g. product promotional videos.
Conversion
This is the stage when consumers are deciding which solution to go with. In order to remain top of mind, brands should focus on proving how the product works or helps e.g. product demos or showcase customer satisfaction through testimonials.
Only when you know your marketing goal well, shall you be able to determine the video direction and proceed with the next steps.
2. Examine Your Target Audience
When you have a clear marketing goal, it's time to think about your target audience. It's always good to create a consumer persona and understand his/her age, gender, career, interest, social behavior, etc so you have a specific target audience in mind.
After you establish your potential consumers, you may then have a clearer idea regarding their pain points, and the kinds of creatives, as well as video platforms to best reach them, which can become some thought-starters to plan your video content (we will have a blog post to discuss further the features and use of different video platforms/formats).
3. Plan Your Content Direction
Planning relevant yet engaging content could be a challenging task for marketers. A key tip would be deriving a key message that resonates with your audience's pain points, then proceed to present your product solution to them.
We have seen brands with well-executed creatives but their target audience can still fail to identify the video's key message, which is what we would like to avoid here. As relevancy is of paramount importance in terms of content creation, before we stress on the creativity on the video, we should apply more effort in drafting a relevant storyline to impress the target audience.
4. Ensure Seamless Production
When the content is ready, we can move forward with the video production process. Some may choose to take video production in-house, while some may outsource to production houses, depending on one's resource capacity and budget.
Whether you are taking the video production in-house or outsourced, bear in mind the below key take-away points to ensure seamless production and post-production flow:
Have a clear budget range in mind


Marketers often find their marketing videos running out of budget as there are always uncertainties during production. A good practice is to 'overestimate' the overall production cost and keep a proportion for miscellaneous expenses as a buffer to avoid overspending.

Prepare a detailed action plan


The action plan should indicate everybody's role and responsibilities with a realistic production and post-production lead time (at least two weeks is recommended) so everyone can refer to the plan, maximize efficiency and minimize mistakes.

Align each other's expectation


As video productions are normally one-off projects which can't be reshot after production (Please do not rely on fixing everything during post-production), it's important to align what is expected among all parties by a comprehensive brief-in, debrief and rehearsals.
5. Analyze the results
Last but not least, don't forget to check your video performance after launch to evaluate its effectiveness in achieving your marketing goals and derive useful insights for future campaign learnings.
Common performance metrics include the number of video views, engagement and click-through-rate (if you have a landing page as a call-to-action).
Now that you are familiar with the basics of video marketing, read on our next blog post to find out whether you should be investing in video marketing to promote your brand.
Don't forget to follow us on LinkedIn, Facebook and Instagram if you want to stay updated on the latest digital marketing trends.
Have an idea in mind already, contact us to make things happen! Happy shooting!